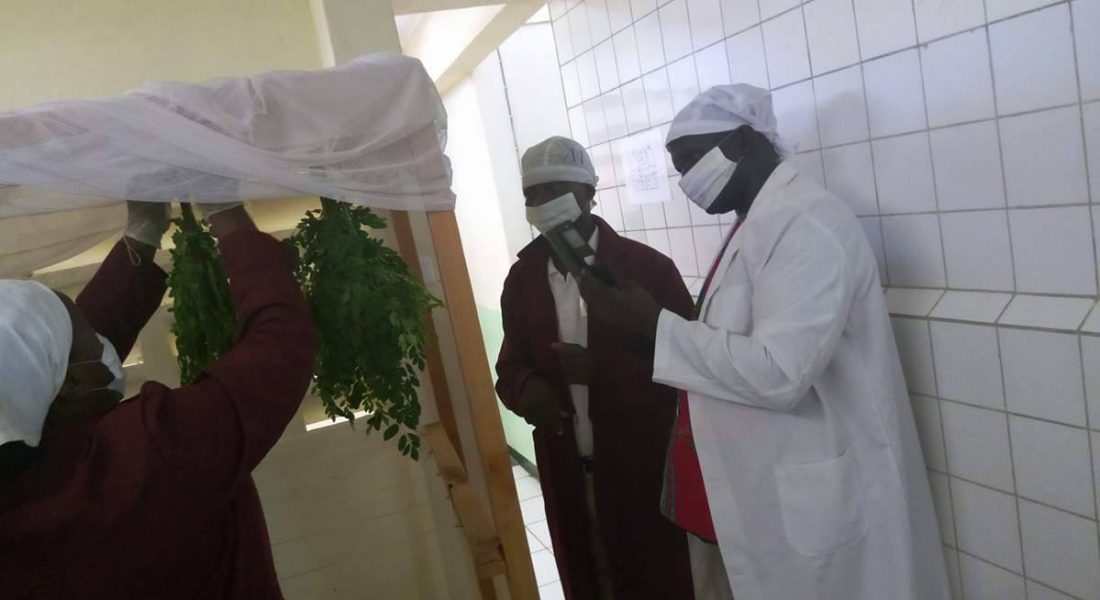 Brothers Moses & Alex Travel 2,200 Miles in Kenya for Jesus
After months of prayer and preparation, brothers Moses and Alex, from our Bungoma, Kenya mission field, have started a 2,200+ mile journey. They left Bungoma Wednesday, March 23rd and traveled by bus to Mombasa, arriving the next day. Then, they took a bus to Malindi where they visited a very large Moringa farm with 300+ employees. They were trained on the proper procedures on how to grow, harvest and prepare the leaves for powder. What an incredible training it was! Pictures below. Praise God!
Now, the brothers travel to Kimana where they will meet George and pick up thousands of seeds. They will travel to Nairobi and split up from there. Brother Alex will travel back to Bungoma with a few dozen pounds of Moringa powder to serve the children in our orphanage schools there and brother Moses will travel up to Moyale, Kenya to labor with and train brother William. We have a acre of land in Moyale wwe will be using for a Moringa farm to serve the precious, poor souls there. Please pray for rain as they are in a terrible drought.
Moses started to use Moringa on the Bungoma mission field about two months ago and there is a marked improvement in the children's health!
Thanks for your financial support and prayers.