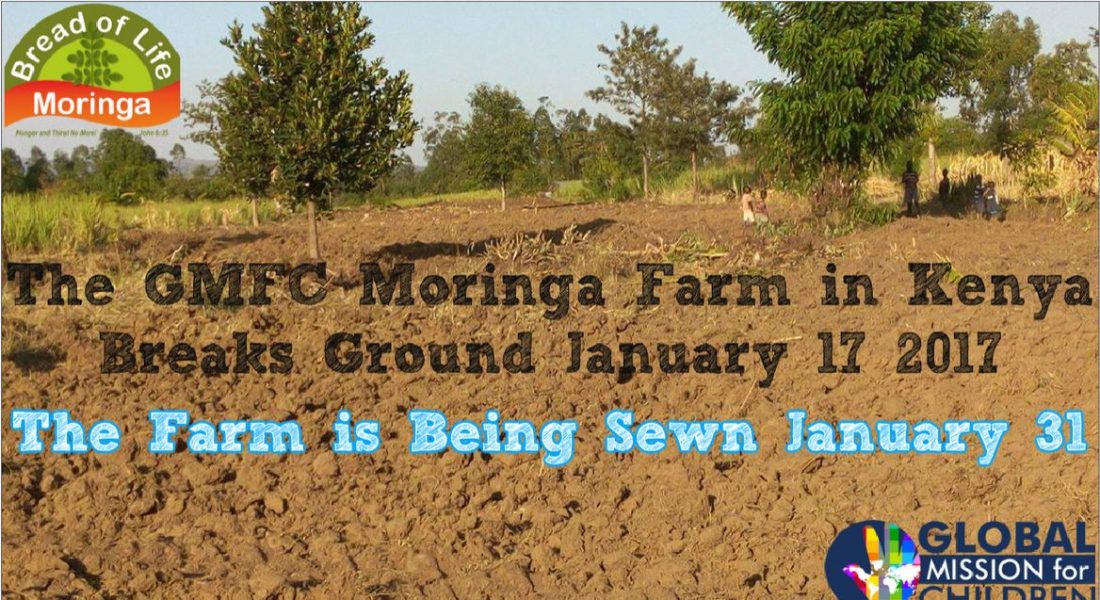 Mr. Wonderful Has Arrived!
UPDATE JANUARY 31st, 2017:
Mr. Wonderful Has Arrived!
George, the Moringa farmer whom many fondly call "Mr. Wonderful" has arrived on our Bungoma, Kenya mission field. We are incredibly blessed to have him teach the GMFC team as the 1st Moringa farm is becoming a reality! We can't thank our supporters enough! This farm will help fight the great malnutrition in this impoverished area and provide income and jobs to those who are in greatest need.

POSTED JANUARY 17th, 2017: We are so blessed to announce that the very 1st moringa farm is taking shape in Bungoma, Kenya! The land we purchased a few months back has been ploughed and the water well is going to be dug next week. The moringa farmer, George, will be coming to visit us in Kenya on the 29th of this month to train the team on how to plant, care for and cultivate the moringa. We are well underway to help alleviate the incredible malnutrition in this incredibly poor region of the world. I want to thank everyone who has helped us by praying and supporting us financially. We need to do the same thing on the India and Bangladesh mission fields too but need funding. So, if you are moved, please help us out below. 100% goes to the mission. God bless you and all the glory to Jesus.









An incredible farming opportunity that produces a crop in 6 months after initial planting and then a crop every 50 days year round! A super hardy "tree" that will produce a super-food from it's leaves. We will also use the stems to feed livestock and we will purchase $6,000 worth of equipment including a cereals' cleaner, maize huller, milling machine, spiral miller for mixing the ingredients and weighing scales which will enable us to grind it into a powder to fortify porridge for the orphans, widows and others! This will also allow us to sell to a larger market too while providing much needed jobs.