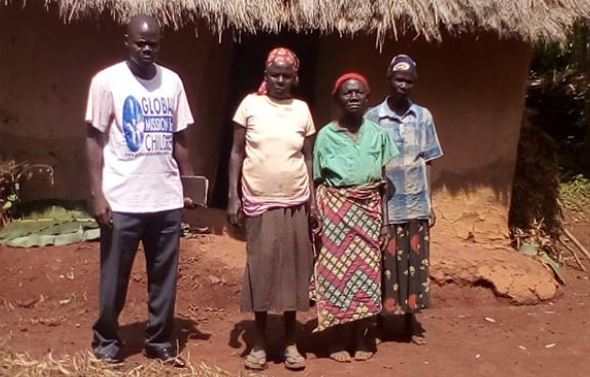 GMFC Kibera Slums – Nairobi Kenya Mission Field
We have teamed up with pastor Joseph Otieno who lives and ministers in the Kibera Slums of Nairobi, Kenya. He open-air preaches Monday – Saturday in the Kenyatta Market and holds Sunday service in the Kibera Slums. He has also launched an incredible micro-finance program where you can help a poor woman for just $50 start a business! His Story is below.
I'm was raised by a single mother and because of poverty, I left school to help my mom raise my younger brothers. I'm the first born in a family of 9 children. I am born-again abiding in Jesus living and preaching holiness. I have a wife and seven children, very humble from my childhood. I stand by the truth of the Gospel of Jesus Christ. Kenyan churches are now commercial properties preaching "miracles" and prosperity. If supported, I'll be a threat to many wicked professing Christians. Where I operate in Nairobi, pastors and church leaders are against me because I speak the Truth of Jesus. I preach Repentance and holiness salvation. I need sponsorship to preach full-time and a chance to preach on the national radio station to tell Kenya the real truth, this is my prayer. Jesus is my security. By the Love of Jesus I fear Nothing. God bless those who support the preachers of the Truth.


TYPE IN "KIBERA" TO DISPLAY THE CHILDREN ON THIS MISSION FIELD