Support Justin & Rachel's Mission to Kenya
Hello my friends and family, brothers and sisters in Christ-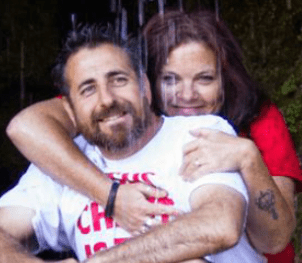 After much prayer and what we believe to be a mighty move of the Holy Spirit, Rachel and I have been led to relocate some 8,500 miles away to a mission field in Bungoma, Kenya. We are going to fulfill the commands in James 1:27 and Matthew 25, to take care of the orphan, the widow and the "lease of these our brethren" in their time of distress as Kenya is extremely poor yet so humble and hungry for God's love. In fact, where we are going to serve, 95% of the people do not have electricity! The fact is, 21,000 children under the age of 5 die daily from poverty in Sub-Saharan Africa and Asia alone (9,000 adults die horrible deaths daily too from starvation, lack of clean water, lack of medicine, etc). That is one soul every 3.9 seconds simply because the developed world is too busy making money and spending it on themselves and things that are unnecessary. Every time you take a breath, a precious soul dies of man-made poverty. We are going to dedicate our lives to do something about it. 
We're excited to announce that were joining Global Mission for Children to do as we're called. Lord willing, we will reside there full time helping indigenous missionaries as we're led. Although GMFC has been serving in Kenya (and India & Bangladesh) for the last 4 years, we will be the first full-time missionaries in this field from the USA. We are very excited to truly put our God given ability to work on the mission field as I am a gifted in construction which includes building, electricity, plumbing, simple septic systems. I am also versed in farming too! Rachel is a pediatric nurse and is looking to forward oversee the health of the children in Kenya as well as teach them about the Lord. We both have been evangelizing on the streets on America for over two years and are humbled to help build and make disciples for the kingdom of God in Kenya. Rachel will be a nurse in the village and assist at the orphanage, school and wherever she is needed in her biblical role in the church.
We are blessed to be a part of such an amazing assembly of brethren out in the poorest of poor mission fields. I come to you today to ask for much prayer for our endeavors that we stay in God's will only doing as He calls and to be Holy Spirit led in all we do. We will humbly do our part trusting in God for the increase. Please prayerfully consider helping us on our mission financially for we are in need. Please check out www.GlobalMissionforChildren.org and see about sponsoring a child as well. We love you and thank you for your prayers and support.
In HIS service and at HIS feet-