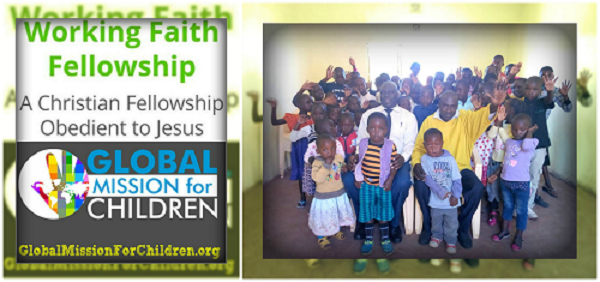 Our Western Kenya mission is led by brother Haron Wanjala and other elders. They are faithful servants of the Most High and we are blessed each and every time we get updates. Many lives are being changed by the GMFC brethren who labour day and night to evangelize to lost souls, take care of the orphan and widows in their time of need and also minister to the "least of these".
You can click here to become a monthly supporter of Pastor Haron or scroll below to sponsor a child in Bangladesh. Their individual website with all updates can be found here.
Please pray for us and give as you can, the need is so great in a county with an average daily income just over a $1.25 per day. Scroll down to see the available children in Moi's Bridge waiting for a faithful monthly sponsor.
You may donate one-time by clicking here. There is an option to make it a monthly donation is you are so moved. Or, make a one-time sonation immediately below.
Donate to the Moi's Bridge Kenya Mission
Put the term "MOI" in the search bar below to filter the children on this mission field that need a sponsor.