GMFC NAIROBI KENYA
Global Mission has partnered Makina Community Development Project( MACODEP ).

The clinic is run by Dr Andrew Otieno is a Kenyan born in the Kibera slum with a single mom struggling to care for numerous children yet was able to provide him with a loving role model of strength and perseverance, who, rather than simply making good money as a doctor, has made the conscious choice to return and practice medicine at the Makina clinic he founded there. The clinic stands in the slum, surrounded by open drains, and operates 24 hours a day. Without either running water or plumbing, the clinic deals with up to a 100 patients per day. In addition, Makina caters for 36 Orphans and Vulnerable Children and 96 People Living with HIV/AIDS. The clinic is seeking donors so it can continue and expand its work.  His clinic is named MAKINA COMMUNITY DEVELOPMENT PROJECT (MACODEP). His selfless dedication to Jesus and serving others is an example for everyone!
Andrew risked his life and played a key role during the post-election violence of 2007/2008 to mobilize rampaging gangs into protectors and helpers, distribute food and necessities to displaced people, treat the wounded, and eventually rebuild the Toi Market (the huge market in Kibera that was burnt to the ground during post-election violence). This retiring, Godly wise man literally put his life on the line, repeatedly. He was approached by leaders of the gangs while attempting to assist wounded and panicking people and was told, "Leave or we're going to kill you." He replied, "Well then you're going to have to kill me because I'm not going to leave. And you should put down your weapons and come and help too." Miraculously he wasn't killed. And miraculously, eventually, some of those people did put down their weapons, and in fact ended up walking away from their former lives entirely.
Sewage
In most of Kibera there are no toilet facilities. One latrine (hole in the ground) is shared by up to 50 shacks. Once full, young boys are employed to empty the latrine and they take the contents to the river. UN-Habitat and a few other agencies are trying to help and improv e this situation but it is painfully slow.
Housing
The average size of shack in this area is 12ft x 12ft built with mud walls, a corrugated tin roof with a dirt or concrete floor. The cost is about KES 700 per Month (£6). These shacks often house up to 8 or more with many sleeping on the floor.
Roughly 1 million people live within a space of less than 1 square mile in Kibera, and there are no buildings taller than one story.  The congestion created by so many people living in such a small space inevitably leads to an array of public health issues, as well as some safety concerns.  The Government owns all the land. 10% of people are shack owners and many of these people own many other shacks and let them out to tenants. The remaining 90% of residents are tenants with no rights.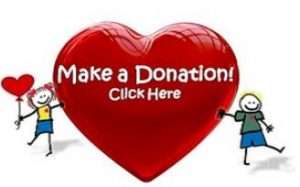 Electricity
Only about 20% of Kibera has electricity.
Please help us support this godly man as he fights on the front lines for the glory of Jesus!
Type in "Nairobi" in the search box below and the children will filter.