A Loving Exhortation to Peter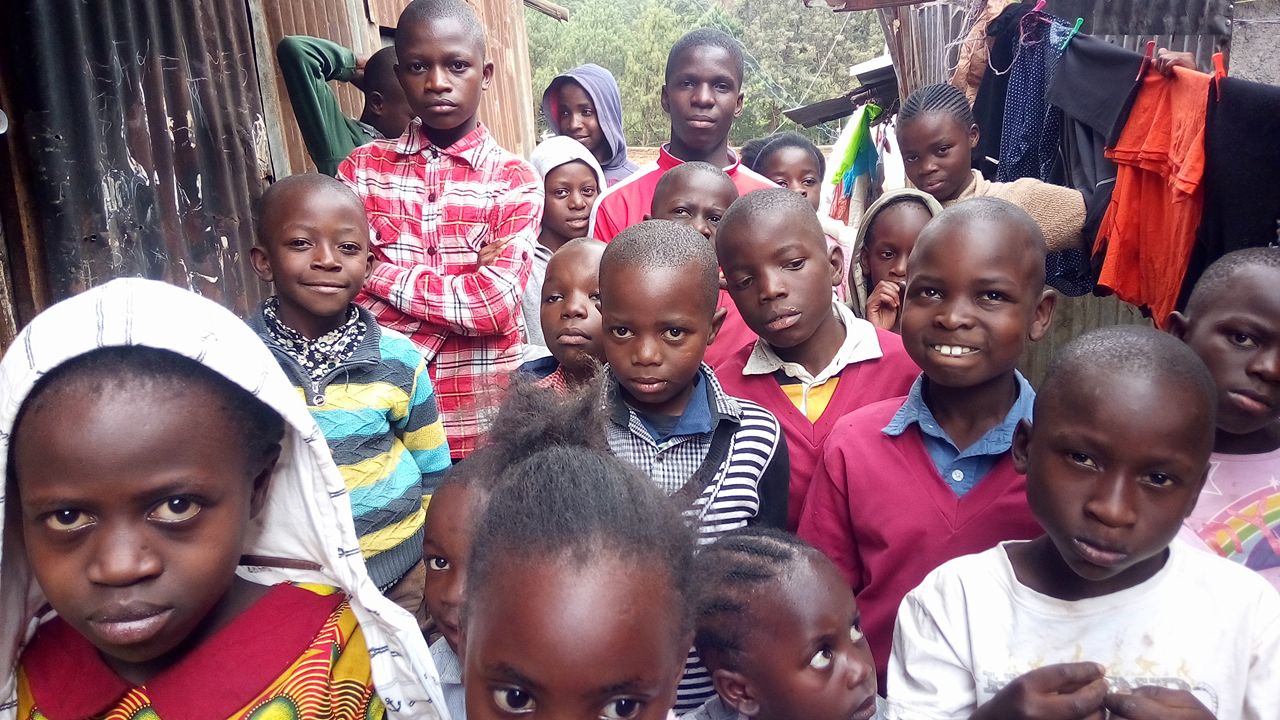 I AM LOVINGLY WARNING YOU BROTHER PETER LIKE PAUL DID TO THE ONES HE LOVED (THE TRUE CHURCH). PLEASE LISTEN AND WATCH THIS ENTIRE EXHORTATION.
Here are my notes:
Acts 20:29-32 "For I know this, that after my departing shall grievous wolves enter in among you, not sparing the flock. 30 Also OF YOUR OWN SELVES (SPEAKING TO THE CHURCH) shall men arise, speaking perverse things, to DRAW AWAY DISCIPLES after them. 31 Therefore WATCH, and REMEMBER, that by the space of THREE YEARS I CEASED NOT TO WARN every one NIGHT AND DAY WITH TEARS. 32 And now, brethren, I commend you to God, and to the word of his grace, which is able to build you up, and to give you an inheritance among all them which ARE SANCTIFIED."
BROTHER PETER, WISDOM COMES FROM ABOVE.
James 3:17 "But the WISDOM that is from ABOVE is first pure, then peaceable, gentle, and easy to be intreated, full of mercy and good fruits, WITHOUT PARTIALITY, and WITHOUT HYPOCRISY."
Testing of Your Faith
James 1:2-15 "James, a servant of God and of the Lord Jesus Christ, to the twelve tribes which are scattered abroad, greeting. 2 My brethren, count it all joy when ye fall into divers temptations(affliction, persecution, or trial of any kind); 3Knowing this, that the trying of your faith worketh patience. 4 But let patience have her perfect work, that ye may be perfect and entire, wanting nothing. 5 If any of you lack wisdom, let him ask of God, that giveth to all men liberally, and upbraideth not; and it shall be given him. 6 But let him ask in faith, nothing wavering. For he that wavereth is like a wave of the sea driven with the wind and tossed. 7 For let not that man think that he shall receive any thing of the Lord. 8 A double minded man is unstable in all his ways. 9 Let the brother of low degree rejoice in that he is exalted: 10 But the rich, in that he is made low: because as the flower of the grass he shall pass away. 11 For the sun is no sooner risen with a burning heat, but it withereth the grass, and the flower thereof falleth, and the grace of the fashion of it perisheth: so also shall the rich man fade away in his ways. 12 Blessed is the man that endureth temptation: for when he is tried, he shall receive the crown of life, which the Lord hath promised to them that love him. 13 Let no man say when he is tempted, I am tempted of God: for God cannot be tempted with evil, neither tempteth he any man: 14But every man is tempted, when he is drawn away of his own lust, and enticed. 15 Then when lust hath conceived, it bringeth forth sin: and sin, when it is finished, bringeth forth death. 16 Do not err, my beloved brethren. 17 Every good gift and every perfect gift is from above, and cometh down from the Father of lights, with whom is no variableness, neither shadow of turning. 18 Of his own will begat he us with the word of truth, that we should be a kind of firstfruits of his creatures"
ABIDE IN & OBEY JESUS OR DIE
John 15:6-7 "IF a man abide NOT in me, he is cast forth as a branch, and is withered; and men gather them, and cast them INTO THE FIRE, and they are BURNED. 7 IF ye abide in me, and MY WORDS ABIDE IN YOU (TOTAL OBEDIENCE), ye shall ask what ye will, and it shall be done unto you."
Mark 8:34-38 "And when he had called the people unto him with his disciples also, he said unto them, Whosoever will come after me, let him DENY HIMSELF, and TAKE UP HIS CROSS, and follow me. 35 For WHOSOEVER SHALL SAVE HIS LIFE SHALL LOSE IT; but WHOSOEVER SHALL LOSE HIS LIFE FOR MY SAKE AND THE GOSPEL'S, the same shall save it. 36 For what shall it profit a man, if he shall gain the whole world, and lose his own soul? 37 Or what shall a man give in exchange for his soul? 38 Whosoever therefore shall be ashamed of me and of my words in this adulterous and sinful generation; of him also shall the Son of man be ashamed, when he cometh in the glory of his Father with the holy angels."
YOU WERE ON YOUR WAY AT SUCH A YOUNG AGE BROTHER PETER TO BE A LEADER IN GOD'S CHURCH. I EXHORTED BROTHER JOSEPH AND HE HAS HUMBLY REPENTED OF NOT REBUKING YOU AND TRYING TO ENCOURAGE YOU TO NOT GO TO THIS TERRIBLE PLACE (KENYA METHODIST UNIVERSITY). WILL YOU DO THE SAME? MANY ARE PRAYING YOU WILL. I KNOW HOW HARD IT IS TO HAVE DREAMS, TO HAVE YOUR PARENTS DREAMS SET UPON YOU, ETC. BUT NOW IT'S TIME FOR YOU PETER, AS A YOUNG MAN OF GOD AND WHILE THERE IS STILL TIME, TO DO THE WILL OF JESUS AND NO OTHERS. WE MUST WALK AS HE (JESUS) WALKED: KENYA METHODIST UNIVERSITY IS A WORLDLY INSTITUTION ENTERTAINING THE "FLESH" TO GET STUDENTS ($$$).
James 4:4 "Ye adulterers and adulteresses, know ye not that the FRIENDSHIP OF THE WORLD IS ENMITY WITH GOD? whosoever therefore will be A FRIEND OF THE WORLD IS THE ENEMY OF GOD ."
SUFFER WITH US BROTHER AS WE ENDURE 'TIL THE END:
Matthew 5:11-12 "BLESSED ARE YE, when men shall REVILE YOU, and PERSECUTE YOU, and SHALL SAY ALL MANNER OF EVIL AGAINST YOU FALSELY, FOR MY SAKE. 12 REJOICE, and be EXCEEDING GLAD: for great is your reward in heaven: for so persecuted they the prophets which were before you."
Matthew 10:22 "And YE SHALL BE HATED OF ALL MEN for my name's sake: but he that ENDURETH TO THE END shall be SAVED."
FEAR GOD AND NO OTHER. FEAR GOD AND NOT MAN.
Ecclesiastes 12:13-14 "Let us hear the conclusion of the whole matter: FEAR GOD, AND KEEP HIS COMMANDMENTS: for THIS IS THE WHOLE DUTY OF MAN. 14 For God shall bring every work into judgment, with EVERY SECRET THING, whether it be good (RIGHTEOUSNESS UNTO ETERNAL LIFE), or whether it be evil (SIN UNTO DEATH)."

Job 28:28 "And unto man he said, Behold, the FEAR OF THE LORD, THAT IS WISDOM; and to DEPART FROM EVIL(SIN) is understanding. Matt 10:28 "And fear not them which kill the body, but are not able to kill the soul: but rather FEAR HIM (GOD) which is able to destroy both soul and body in hell."
HOW DO WE TRULY KNOW WE ARE IN JESUS?
1Jn 2:3-6 "And hereby we do know that WE KNOW HIM, IF WE KEEP HIS COMMANDMENTS. 4 He that saith, I know him, and KEEPETH NOT HIS COMMANDMENTS IS A LIAR, AND THE TRUTH IS NOT IN HIM. 5 But whoso keepeth his word, in him verily is the love of God perfected: HEREBY KNOW WE ARE IN HIM. 6 He that saith he abideth in him ought HIMSELF ALSO SO TO WALK, even as HE (JESUS) walked."
Luke 14:26-27 "If any man come to me, and hate not his father, and mother, and wife, and children, and brethren, and sisters, yea, and his own life also, he cannot be my disciple. 27 And whosoever doth not bear his cross, and come after me, CANNOT BE MY DISCIPLE."
Luke 14:33 "So likewise, whosoever he be of you that FORSAKETH NOT ALL THAT HE HATH, he CANNOT BE MY DISCIPLE." We must be content with food and raiment (clothing).
1 Timothy 6:5-10 "Perverse disputings of men of corrupt minds, and destitute of the truth, supposing that gain is godliness: from such withdraw thyself. 6 But godliness with contentment is great gain. 7 For we brought nothing into this world, and it is certain we can carry nothing out. 8 And having food and raiment(CLOTHING) let us be therewith CONTENT. 9 But they that will be rich fall into temptation and a snare, and into many foolish and hurtful lusts, which drown men in destruction and perdition(HELLFIRE). 10 For the love of money is the root of all evil: which while some coveted after, they have erred from the faith, and pierced themselves through with many sorrows."

THERE WILL BE GREAT DIVISION BROTHER. ENEMIES WILL BE IN YOUR OWN FAMILY. MY ENTIRE FAMILY DOES NOT TALK TO ME BECAUSE I TRULY OBEY JESUS AND LOVE HIM WITH ALL MY HEART, SOUL, MIND & STRENGTH.

Luke 12:51-53 "Suppose ye that I am come to give peace on earth? I tell you, Nay; but rather DIVISION: 52 For from henceforth there shall be five in one house divided, three against two, and two against three. 53 The father shall be divided against the son, and the son against the father; the mother against the daughter, and the daughter against the mother; the mother in law against her daughter in law, and the daughter in law against her mother in law."

Matthew 10:34-36″ Think not that I am come to send peace on earth: I came not to send peace, but a sword. 35 For I am come to set a man at variance against his father, and the daughter against her mother, and the daughter in law against her mother in law. 36 And a man's foes(ENEMIES) shall be they of his own household."
YOU WILL BE HATED BY ALL THE WORLD AS JESUS & THE APOSTLES WERE IF YOU TRULY LOVE AND OBEY HIM.
Matthew 24:9-13 "Then shall they deliver you up to be afflicted, AND SHALL KILL YOU: and YOU SHALL BE HATED of all nations for MY name's sake. 10 And then SHALL MANY BE OFFENDED (BY THE TRUTH), and shall betray one another, and SHALL HATE ONE ANOTHER. 11 And MANY FALSE PROPHETS SHALL (HAVE) ARISE, and shall DECEIVE MANY. 12 And because iniquity shall abound, THE LOVE OF MANY (HAS) SHALL WAX COLD. 13 But HE THAT SHALL ENDURETH UNTIL THE END (LIVING HOLY), the same shall be SAVED."

Matthew 10:21-22 "And the brother shall deliver up the brother to death, and the father the child: and the children shall rise up against their parents, and cause them to be put to death. 22 And ye shall be hated of all men for my name's sake: but he that endureth to the end shall be saved." John 15:19 "If ye were of the world, the world would love his own: but because ye are not of the world, but I have chosen you out of the world, therefore THE WORLD HATETH YOU."
DEAR BROTHER, YOU CAN'T PARTICIPATE IN THAT COLLEGE AND BE FREE FROM SIN. AND WE KNOW GOD DOES NOT HEAR SINNERS

John 9:31 "Now we know that GOD HEARETH NOT SINNERS: but IF any man be a worshipper of God, and DOETH HIS WILL, HIM HE HEARETH."

Isa 59:1 "Behold, the LORD'S hand is not shortened, that it cannot save; neither his ear heavy, that it cannot hear: 2 But your iniquities (SIN) have SEPARATED between you and your GOD, AND YOUR SINS HAVE HID HIS FACE FROM YOU, THAT HE WILL NOT HEAR

Isa 1:15 "And when ye spread forth your hands, I will hide mine eyes from you: yea, when ye make many prayers, I WILL NOT HEAR: your hands are full of blood (SIN). 16 Wash you, make you clean; put away the evil (SIN) of your doings from before mine eyes; cease to do evil; 17 Learn to do well; seek judgment, relieve the oppressed, judge the fatherless, plead for the widow."

Proverbs 28:9 "He that TURNETH AWAY (SINS) his ear from hearing the law, EVEN HIS PRAYER SHALL BE ABOMINATION."

Pro 15:8 "The sacrifice of the wicked is an abomination to the LORD: but the PRAYER OF THE UPRIGHT IS HIS DELIGHT. 9 The way of the wicked (SINNER) is an ABOMINATION unto the LORD: but HE LOVETH HIM THAT FOLLOWS AFTER RIGHTEOUSNESS."

James 4:3 "Ye ask, and receive not, because ye ask amiss, that ye may consume it upon your lusts."

Luke 13:24 "Strive to enter in at the strait gate: for many, I say unto you, will seek to enter in, and shall not be able."

AS DEAR BROTHER JOSEPH ACKNOWLEDGED AND HUMBLY REPENTED OF HIS ERROR NOT REPROVING YOU TO NOT ATTEND THAT COLLEGE WHEN HE LEARNED A FEW WEEKS BACK, WILL YOU HUMBLE AND DO THE SAME?

The Methodist "Church" is an Accursed Devil's Church Brother Peter, they preach "another gospel". The Children and fellowship need a godly man like you in Kibera. God is calling you "home"…. HE will provide for all your needs dear brother Peter, not a college degree, etc.
Galatians 1:8-9 "But though we, or an angel from heaven, PREACH ANY OTHER GOSPEL unto you than that which we have preached unto you, let him be ACCURSED. 9 As we said before, so say I now again, If any man PREACH ANY OTHER GOSPEL unto you than that ye have received, let him be ACCURSED."
False Prophets and Teachers
2nd Peter Chapter 2 "But there were false prophets also among the people, even as there shall be false teachers among you, who privily shall bring in damnable heresies, even denying the Lord that bought them, and bring upon themselves swift destruction. 2 And many shall follow their pernicious ways; by reason of whom the way of truth shall be evil spoken of. 3 And through covetousness shall they with feigned words make merchandise of you: whose judgment now of a long time lingereth not, and their damnation slumbereth not. 4 For if God spared not the angels that sinned, but cast them down to hell, and delivered them into chains of darkness, to be reserved unto judgment; 5 And spared not the old world, but saved Noah the eighth person, a preacher of righteousness, bringing in the flood upon the world of the ungodly; 6 And turning the cities of Sodom and Gomorrha into ashes condemned them with an overthrow, making them an ensample unto those that after should live ungodly; 7 And delivered just Lot, vexed with the filthy conversation of the wicked: 8 (For that righteous man dwelling among them, in seeing and hearing, vexed his righteous soul from day to day with theirunlawful deeds;) 9 The Lord knoweth how to deliver the godly out of temptations, and to reserve the unjust unto the day of judgment to be punished: 10 But chiefly them that walk after the flesh in the lust of uncleanness, and despise government. Presumptuous are they, selfwilled, they are not afraid to speak evil of dignities. 11 Whereas angels, which are greater in power and might, bring not railing accusation against them before the Lord. 12 But these, as natural brute beasts, made to be taken and destroyed, speak evil of the things that they understand not; and shall utterly perish in their own corruption; 13 And shall receive the reward of unrighteousness, asthey that count it pleasure to riot in the day time. Spots they areand blemishes, sporting themselves with their own deceivings while they feast with you; 14 Having eyes full of adultery, and that cannot cease from sin; beguiling unstable souls: an heart they have exercised with covetous practices; cursed children: 15 Which have forsaken the right way, and are gone astray, following the way of Balaam the son of Bosor, who loved the wages of unrighteousness; 16 But was rebuked for his iniquity: the dumb ass speaking with man's voice forbad the madness of the prophet. 17 These are wells without water, clouds that are carried with a tempest; to whom the mist of darkness is reserved for ever. 18 For when they speak great swelling words of vanity, they allure through the lusts of the flesh, through much wantonness, those that were clean escaped from them who live in error. 19 While they promise them liberty, they themselves are the servants of corruption: for of whom a man is overcome, of the same is he brought in bondage. 20For if after they have escaped the pollutions of the world through the knowledge of the Lord and Saviour Jesus Christ, they are again entangled therein, and overcome, the latter end is worse with them than the beginning. 21 For it had been better for them not to have known the way of righteousness, than, after they have known it, to turn from the holy commandment delivered unto them. 22 But it is happened unto them according to the true proverb, The dog is turned to his own vomit again; and the sow that was washed to her wallowing in the mire."
With love and praying for your soul brother Peter (and I still say "brother" as you may still be innocent of the wickedness that goes on at those colleges). However, after you have heard and read this exhortation, you will be judged by God on how you respond as you now know the truth. Will you sacrifice all and suffer for HIM until your last breath, or will you go on the course now that will leave you desolate? I truly pray with all my heart you make the right decsision. We will be here to help you every step of the way.
Jimmy Miller
IN THESE HORRIBLE VIDEOS, YOU WILL SEE THE BLATANT IMMODESTY, GODLESSNESS, ETC AS THE WOMEN & MEN WHORE THEMSELVES OUT AT THIS KENYA METHODIST UNIVERSITY YOU ARE NOW PART OF BROTHER. "JEZEBEL'S" ABOUND:
2Ki 9:30 "And when Jehu was come to Jezreel, Jezebel heard of it; and she painted her face, and tired her head, and looked out at a window."
Filthy whore unbeauty contest https://www.youtube.com/watch?v=-4Z899vqDCU
Disgusting rapper https://www.youtube.com/watch?v=W8b1vgSmb4E&list=PLyaHg7pioDkcEi7W3w1hmH6l5lDKhsi1j
Seductive music at graduation https://youtu.be/tfNsickfpYA?t=9m54s
Man (a rapper) grabbing his private parts at the Methodist University show https://youtu.be/3iNSkE-RJoA?t=47s
Whores dancing at KEMU https://youtu.be/Z_FpYxhhPPY
"Animals" in the "open air". A reproach to Christ!!!!! https://youtu.be/xnnsxhdkTYE
"Animals" in the sanctuary https://youtu.be/tZVgmlxdtZk
Kenya Methodist university taking more $$$ from the young people https://youtu.be/fx31Zvk-_tg
THE WORLDWIDE METHODIST "CHURCH" IS A BLASPHEMOUS CULT THAT SERVES THE DEVIL.
Women "pastors" & "bishops" in the Methodist cult! https://www.umnews.org/en/news/new-women-bishops-make-history
1 Timothy 2:11-14 "Let the woman learn in silence with all subjection. 12 But I suffer not a woman to teach, nor to usurp authority over the man, but to be in silence. 13 For Adam was first formed, then Eve. 14 And Adam was not deceived, but the woman being deceived was in the transgression."