We are Rejoicing! Brother William is OK in Northern Kenya!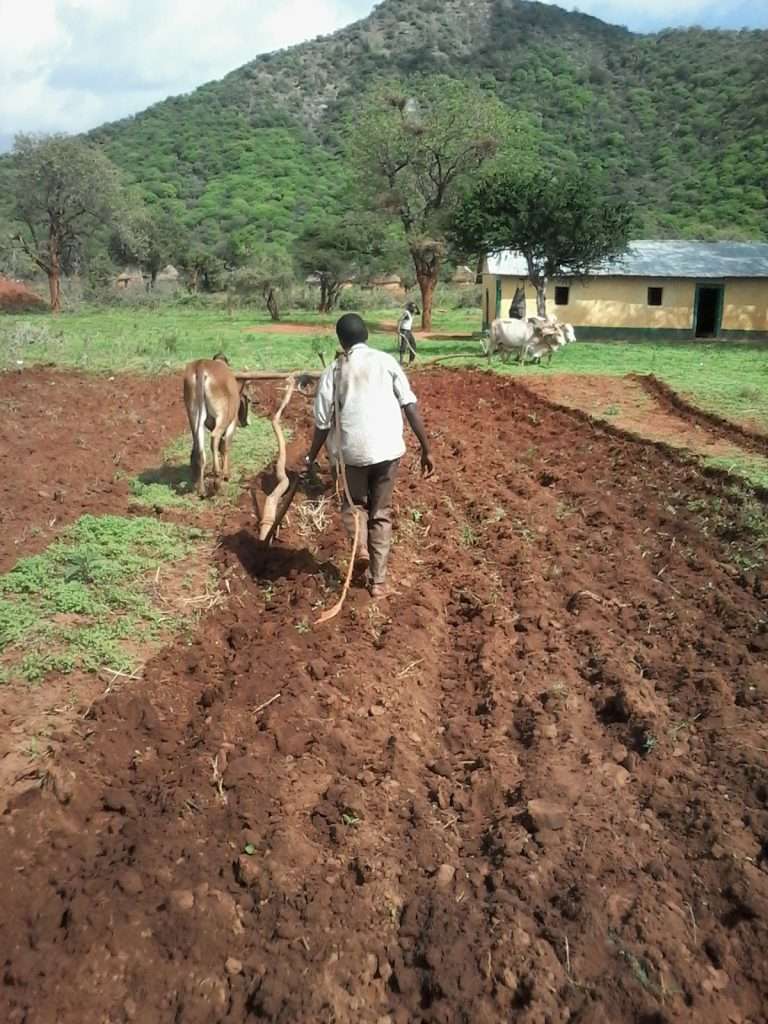 I heard from brother William a bit ago and by the grace of God he is OK! Hallelujah! We posted about his struggles some days ago as there was terrible fighting in his area. Below are his updates from the mission field and the good news!
Hello brother, glory be to God! We are all fine, God protected our lives here in Moyale during fighting. Many people escaped for their life but we persisted in prayer and battle calmed down. Still there is no movement in market and people are full of fear and worry. Thank God because of your prayers. God has worked. Below are oxen and we are planting in the farm which we started to support our ministry thanks to GMFC and it's partners. – God bless all of you. – William

We have also started a new church under a tree where we witnessed Christ a few months ago for those who confessed their sin, repented and turn to Jesus to worship there. Brother Jimmy, surely we need more workers to help us in ministry. Let's pray to God to raise more harvesters in the field who has heart for the lost.

December 1st update… I hope you received the photos of farm project and new believers worshiping under a tree. The church is growing, I mean from sinful life to Christianity! There are many people who are joining us from other beliefs like catholics. Many follow their tradition but after they hear true gospel of repentance and Holiness, many of them confessed their sin and live Godly life. This month we faced many challenges, fighting which intimidated many, muslims (tafliq)preachers are all over providing food and money to the local people to mislead them to their religion. But above all we are more than conquerors. The preaching of Holiness touched the lives of many and led them to true confession of sin and repentance. I thank God because of Brother Jimmy and all GMFC team for their support. It enabled us to reach lost souls and helping needy children to go to school. My prayer is to have Christian school in Moyale to help this generation to live Godly life. We are again praying to plant new church where we evangelized and many came to Jesus.  Praying for you all. God bless you abundantly. – William (GMFC Kenya)
As the developed world sits in their apostate churches in climate controlled comfort with advanced stereo systems, laser light shows and cafe's galore listening to ear ticklin' McSermons like word of faith, prosperity and false signs and wonders, these precious souls are truly repentant and worshiping Jesus in Spirit and in truth… UNDER A TREE! Glory to GOD!