Church and Open-Air Preaching from Kibera Kenya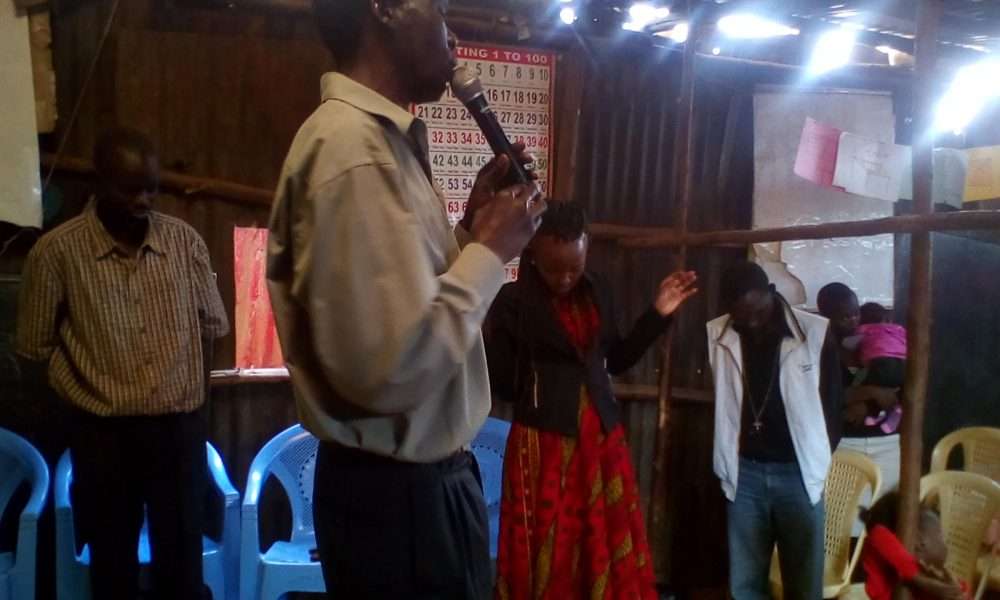 Updates from Pastor Joseph from yesterday's church service and Monday's open-air church in Kenyatta market in Kibera (Nairobi) Kenya. We have secured a small room for a church that we are using. We are looking for a monthly sponsor for that so we can free up that money to reach even more people. Imagine, just $50 per month and you will be funding a church! Also, we are looking for a one-time donor(s) to purchase the PA system and keyboard/amplifier they now rent for both Sunday church service in Kibera Slums and the Monday – Saturday open-air church! It's only $1,000 for a keyboard, amplifier, speakers, microphone, etc. This will pay for itself in no time when we don't have to rent them!

"Some of Kibera slum church service photos. I'm praying to start ,after service open air to reach the lost in the corridors of Kibera slum." Click for videos.
"A very blessed Monday morning service, we prayed for traders, salvation for business community and peace for people of Kenya at this political campaign period.we're praying… Peace peace. Peace."