The Blessings in Kibera Slums as Christ is Preached

Brother Joseph, our indigenous mission leader from the Kibera slum of Kenya updates us below.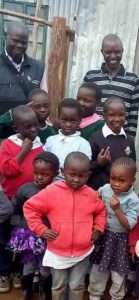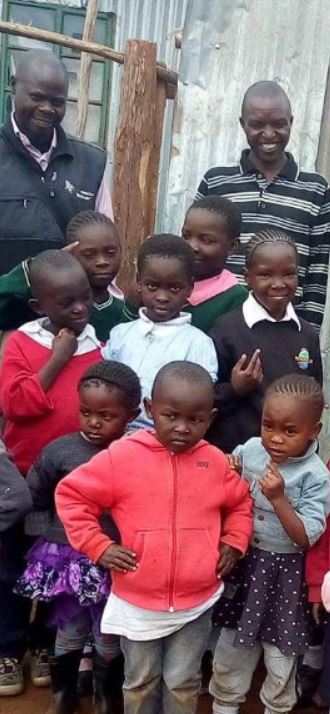 9-3-2017 Glory, glory to Lord Jesus brethren, we thank God for a blessed beautiful Sunday. We're very sorrowful as yesterday (Saturday) we lost seven of our neighbors children in school fire and some are still fighting for their life in hospitals. A fire burned the dormitory for Moi Girls high school in Kibera. I thank God we're safe & our fellowship is protected, all of our children are safe, glory to Jesus. Our teaching for Sunday service was from the book of Galatians 5:16-26.
9-8-2017 As you suggested brother, I visited brother Gilbert. See video of me preaching to the children in his orphanage school below.
9-10-2017 Today I visited the Korogocho slum. I moved round about in the slum witnessing all that goes on. Out of all slums in Kenya, Korogocho is the most dangerous slum with many criminals; armed robbers, pick pockets, drug addicts everywhere, drunkenness, etc. This place really needs Jesus, not just a denomination, the true Jesus brother. I proclaimed Jesus. It's a busy slum as many are very poor and they depends on small businesses for a living. Most live on pennies per day. Korogocho slum has many big "churches" and are supported by many organizations but poverty level still high. They fill the pockets of a few and they others suffer in great poverty!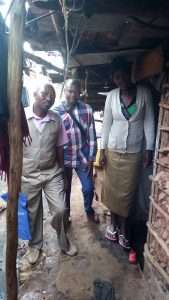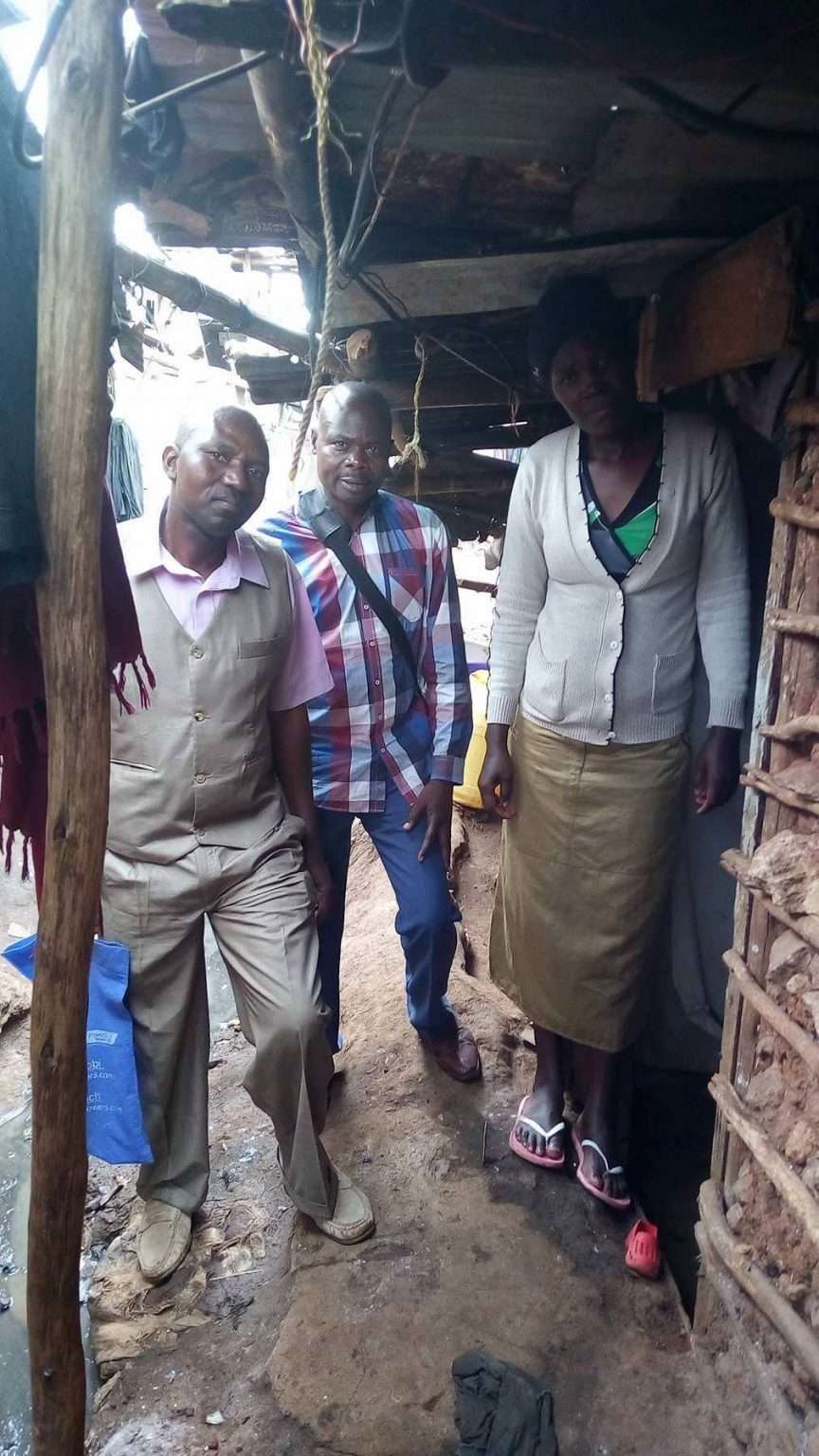 9-12-2017 Sunday service was good brethren are ready to learn. Brother Clement edified us as he preached today in the Kibera slum church. I also preached from the book of Psalms, chapter 81:11-14 and the story of Zacchaeus Luke 19:1-6. After church service, I and brother Caleb visited our sister and widow Margaret Atieno. We're so thankful and appreciate the donations greatly to help these precious souls. God bless you.
9-18-2017 The first GMFC Kibera slum water filter is now set up! We thank God for pure clean drinking water as our water system here in the Kibera slum is unhygienic. Fake water pipes passing through the dirty sewage.
Thank God as next week I'll make our new latrine, here to serve for free. Amen.
9-19-2017 Praise Jesus brethren, I thank God this morning, Kenya time, for a safe journey from Siaya mission field. I hope all our mission partners are doing well. Much greeting to them brother from the widows and brethren there.
On Monday, I fellowship with these precious souls. It was a good day for these widows. I gave them their monthly support, all for the Glory of Jesus. They Appreciated it so much brother, May God bless GMFC and their partners. The widows were humbly ready for the service. You can see the gospel messages of Jesus Christ I preached to the widows, I love them.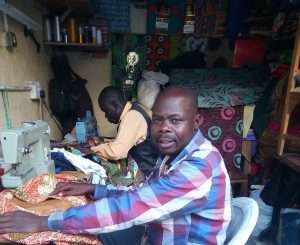 9-22-2017 Praise Lord, this is Kenyatta market where I open-air preach every morning on my way to work. It's a blessing to me to serve in this wicked market. No time to waste brethren, Jesus is coming!
It's a blessing to traders as the market has been renovated & repaired. Praying many to receive Jesus here…

Apart from preaching, we are to teach by example as we must sweat to eat. You will see me in the pictures at my tailor shop. This is my verse brethren… Psalms 66:18-20 If I regard iniquity in my heart, the Lord will not hear me: But verily God hath heard me; he hath attended to the voice of my prayer. Blessed be God, which hath not turned away my prayer, nor his mercy from me.

9-24-2017 Praise Jesus, I thank God for Sunday fellowship as we had another blessed one. Sunday school fellowship was such a blessing to me. I taught the protection of God when somebody is walking with God. The "Story of Moses ". Videos of teachings and children worshipping the Lord below.
God bless you brethren. I'm DECLARING what God hath done in my soul through GMFC. Glory to JESUS!
VIDEOS FROM THE CHURCH IN KIBERA SLUM, THE SIAYA WIDOWS & THE VISIT TO BROTHER GILBERT


[gm album=93 module=wp-videoplayer]