Murder & Blessings in the Kibera Slums of Kenya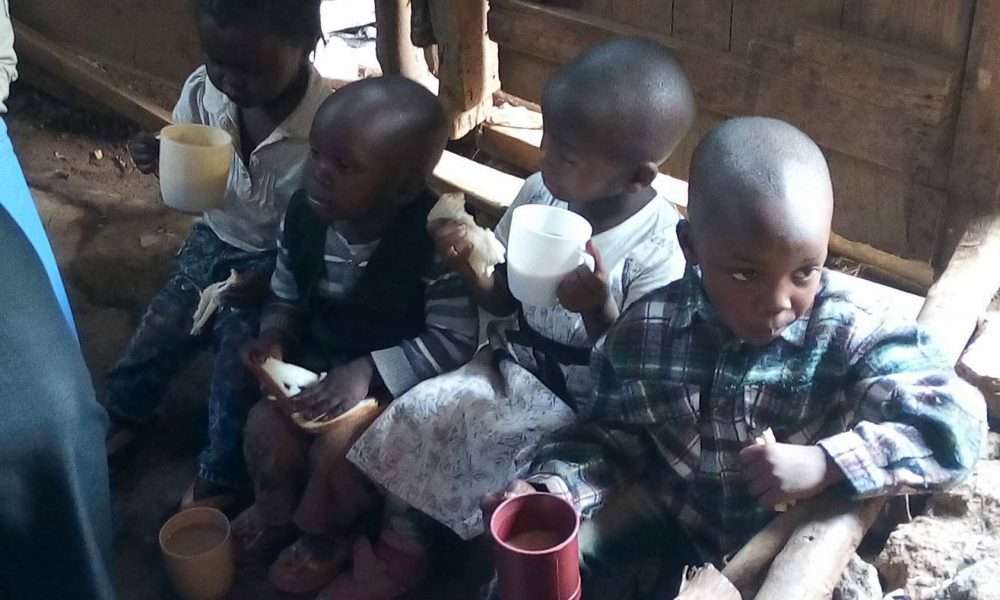 Brother Joseph updates us from the GMFC mission field in the Kibera Slums .
August 6th, 2017 Update: Praise Jesus brother, A good Sunday, we still find brethren who are able to raise the Kingdom of God. Many urban areas of Kenya are deserted, people run to their tribal villages in fear of election violence. Praying for peace be maintained now and after election. Glory to Jesus, we had a great fellowship in Kibera slum today, the topic was the Faith of Noah. Genesis 7:1 & Hebrews 11:7. We can't forget to pray for you and GMFC partners! Many blessings in Kibera because of the faithful few. l told them about the GMFC Kibera water filter and the arrival of nutrient drink superfood moringa. We are praying to collect water filter after Tuesday's voting within the week. Today, church was not full as fear and panic set in. Some travelled upcountry and will come back after Tuesday's election. I'll give them their share of moringa upon their return. All for the glory of Jesus Christ. May God bless you brethren.
Friday the 11th into Saturday August 12th, 2017 Election update: Brother, we're praying for kibera slum right now as after announcing the reelection of president Uhuru Kenyatta, protests started, fighting with the police, tear gas everywhere, sound of fire arms, destruction of properties, etc. Praying for calm and nobody to be murdered. Early in the day there was a stand still, waiting for announcement. It did not last. All of the day was a heavy fighting, rowdy youth throwing stones at armed police. There was calm at night and praying to see peace today, Sunday. No movement out of Kibera, shops closed. God bless you brethren for your prayers. Prince of peace shall supply it in abundance.
Sunday the 13th update: A very cool Sunday in the slum, Sadly, some lost their life in yesterday rioting. Our Kibera brethren are all OK and are safe praying for their life and their family. It's not easy brother, life in Kibera slum is so hard and these people are hand to mouth fellow, no work, no food coming inside the slum, etc. I thank God for GMFC and partners for their support to the mission. I stand with the orphans, widows and the very needy of them transparently. Nobody will die of hunger in my care. I pray for them all the time too. Some of the corridors of the slum are not safe, many didn't come to Church. God bless you brethren for your prayers and support, physical and spiritual. Thanks for moringa, we're experiencing the benefits of the superfood moringa. So good for our health as no one here has money to eat properly. -Pastor Joseph Otieno
Brother Joseph preaching despite the uprisings in the Kibera Slums.